Are you new to Easel and not sure where to begin? Here are a few ways to get started with creating your first project!
Shapes
Easel has a few basic shapes available-- A square, circle, triangle, and star.
These can be moved and resized to your liking.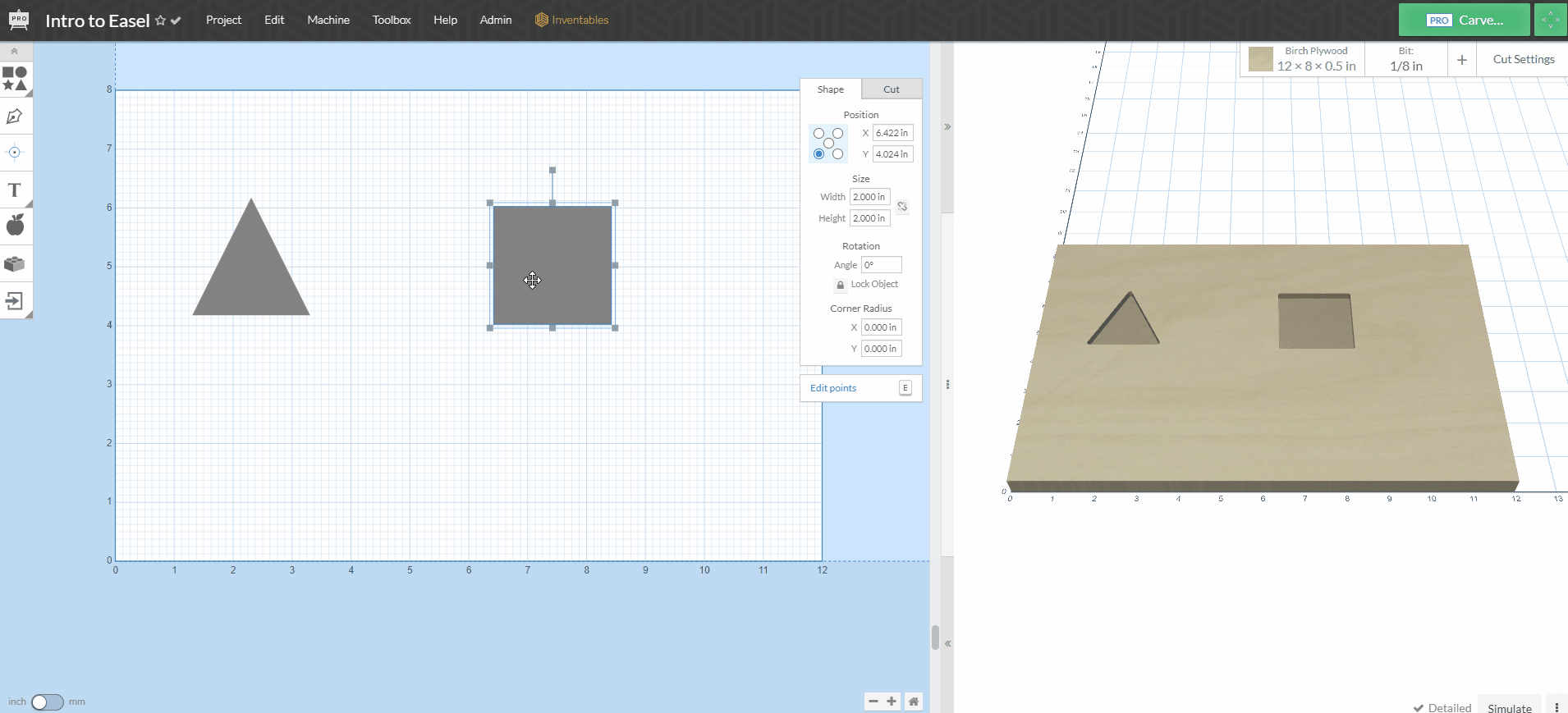 Design Library
Easel Pro offers hundreds of icons in the Pro Design Library, but there are plenty to choose from in the free version of Easel as well. Simply click on the Design Libray icon in the Toolbar to view what the library has to offer.
When you click on an icon, you have the option to select the fill method before importing it into the design pane.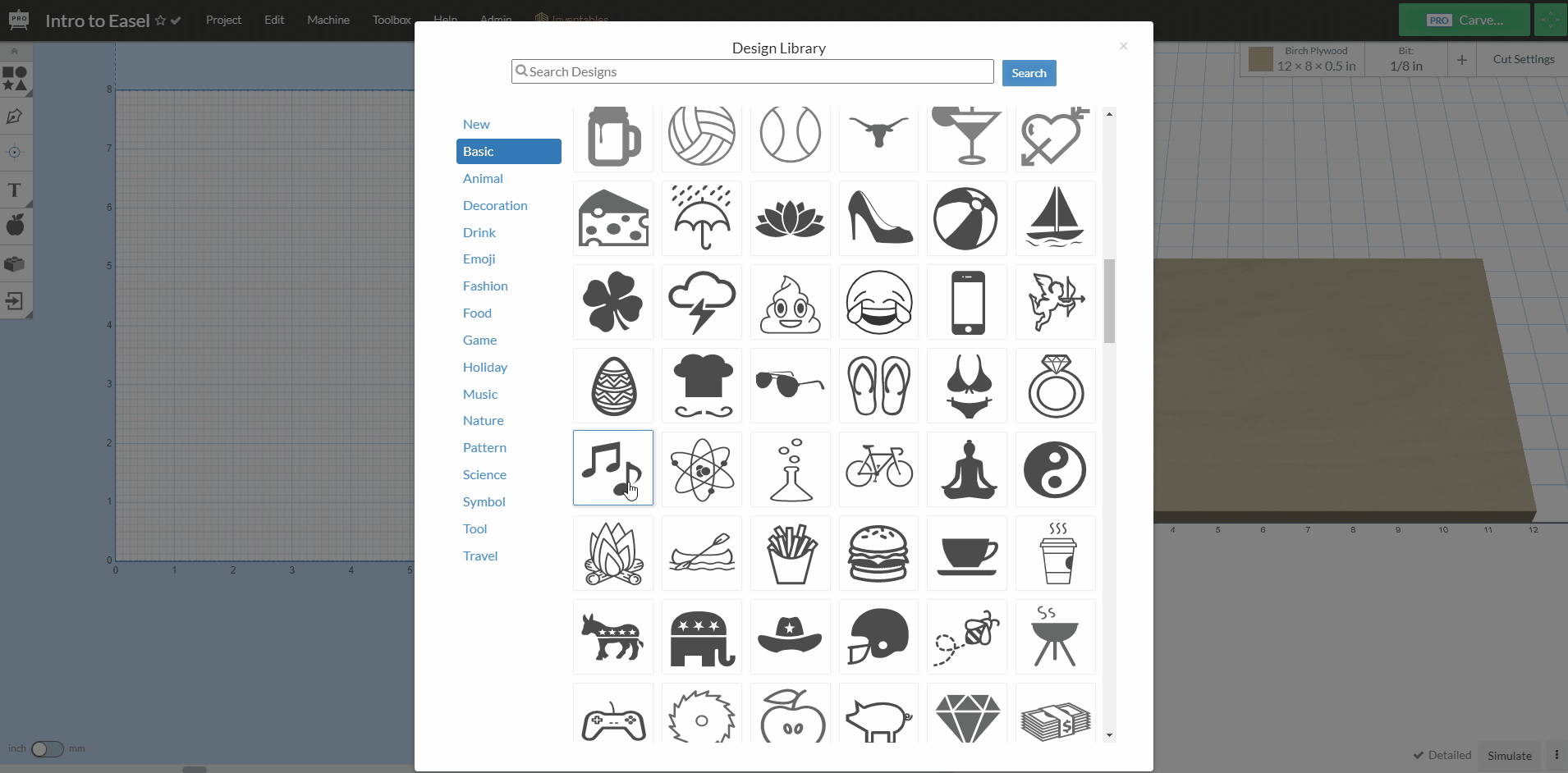 Importing Images and Files
SVG, DXF and gcode files are supported by Easel. You can also upload JPG and PNG files through the Image Trace app. Check out our File Import Guide to learn more!