Easel Pro offers over 200 fonts that can be added to your designs. You can add a text box to your design by clicking on the Text icon in the toolbar, then selecting the font you want to use.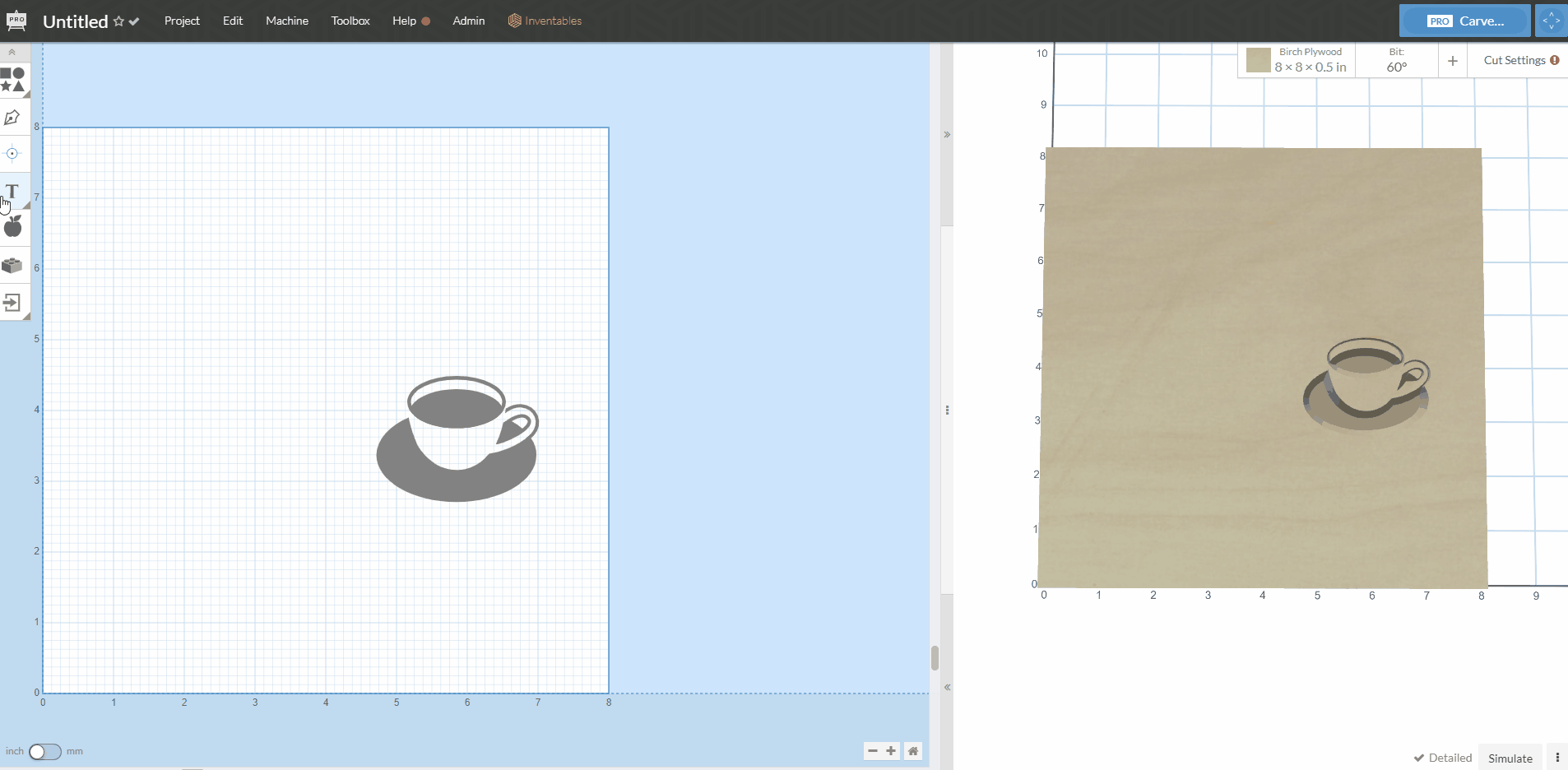 To learn more about adding fonts to your library, check out our guide on Managing Your Font Library.
To change the contents of the text box, simply double click on it. Hit Ctrl + A to select each letter. You can then type in what you would like the text to say.
When the text box is selected, you can manipulate it like any other object in Easel. It can be clicked, dragged, rotated, and resized.
In the Cut tab, the depth of cut and cut path can also be adjusted.