While setting up your project in Easel, you may encounter a situation where you want to alter a specific part of your design. The Edit Points feature is often the best tool for this. You can access the Edit Points menu by selecting your shape and pressing "E" on your keyboard, double-clicking a shape, or clicking on the "Edit Points" menu that appears underneath the Cut/Shape toolkit.
There are multiple ways you can edit your shape once you've finished drawing it.
You can move the point to a new location by clicking and holding a point. Drag the point to a new location and release your click to leave the point in its new place.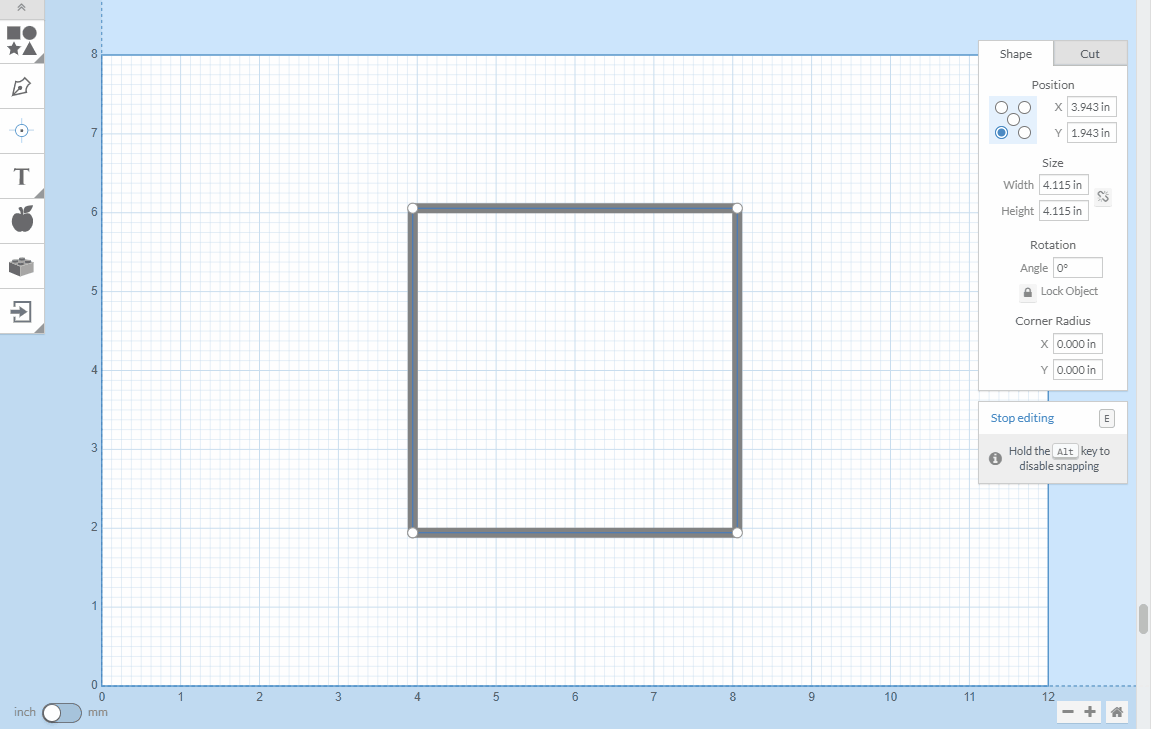 When you have a point selected, you can choose whether you want the two lines coming off the point to be straight or curved. You can alter between curved and straight points in the Edit Points menu.
If you've selected a point to be curved, you will see two anchors appear off the point. You can click-and-drag these anchors to adjust the angle of your curve. If you hold [shift] while click-dragging an anchor handle, you can adjust both handles at the same time.
At this point in time, you are unable to add points to an existing shape. However, you can delete points. If you need to delete a point, select the point and press the [delete] key on your keyboard.
Make a mistake? Use Ctrl + Z (Windows) or Command + Z (Mac) on your keyboard to undo your most recent change in Easel. You can also press Shift + Ctrl + Z (Windows) or Shift + Command + Z (Mac) to redo a step in Easel.

You can make your shapes both outlines or filled shapes. Once you've drawn your shape, use the Cut menu to make your shape either an outline or a filled in shape.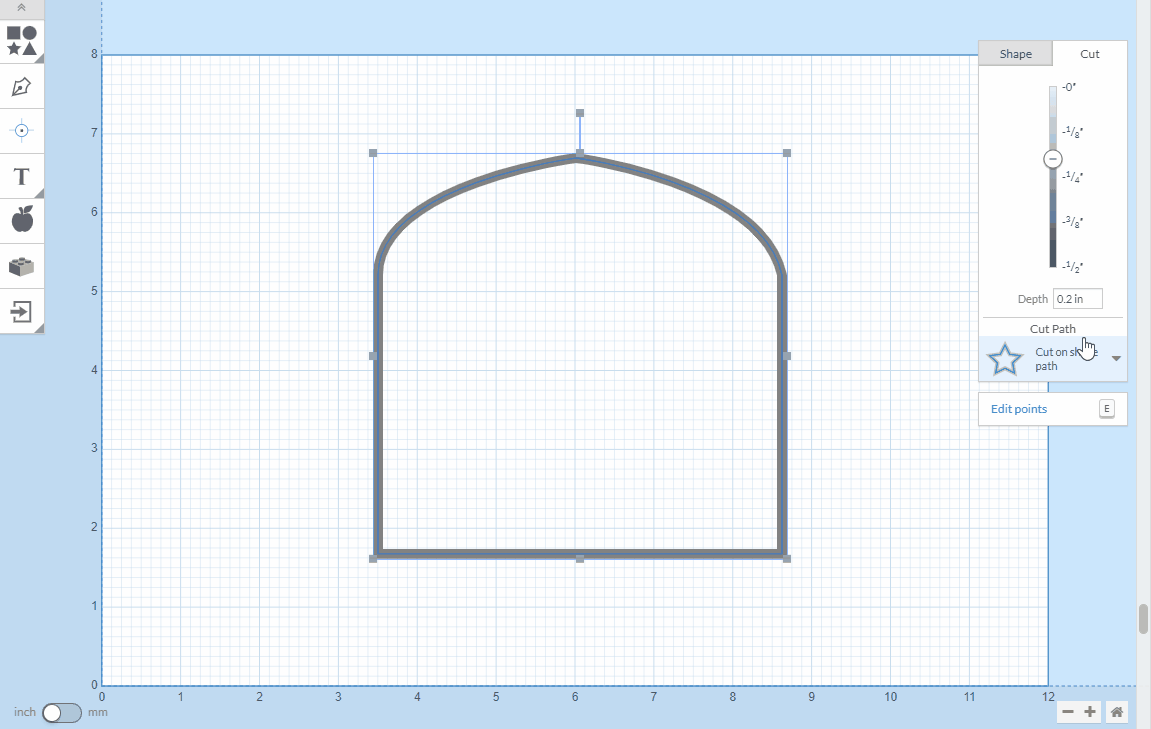 Editing points isn't just for shapes you draw with the pen tool. You can also edit points on imported SVG files or image trace files, too!
To see all the recognized points on an object in Easel, double-click the item and the points will appear. You can edit any of the points that show up on an image.
New points can also be added to a shape. This is especially useful for making simple shapes more complex. Simply click on a line while in Edit Points mode and a new point will be placed here.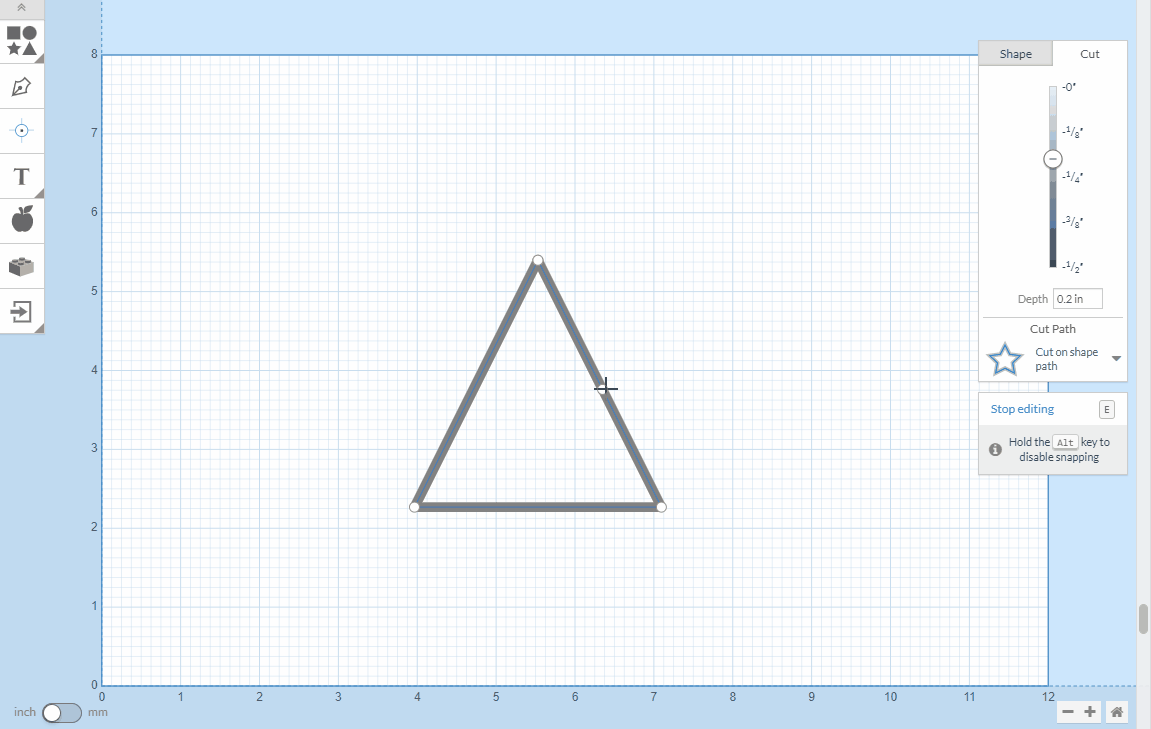 You can also edit points after making other actions with your shape. For instance, if you combine two shapes, you can still edit the points of the new combined shape. You can learn more about combining shapes here:

Aligning and combining shapes