If homing fails during initial assembly or fails when starting a carve, you'll need to test whether your homing switches are working correctly.
The homing cycle should go like this:
The z-axis moves up and presses the homing switch then backs off. After the z-axis is actuated, the machine will move towards the left and forward until the X and Y switches are actuated then back off. The machine will then stop and stay in the home position.
Check for obstructions and ensure wires are fully seated
Start by jogging the X-Carve Pro away from the homing switches, slightly towards the center of the work area, and lower the z-axis.
Check for obstructions such as tools, material or debris around the machine.
Inspect each of the homing switches for damage:
Y2 Homing Switch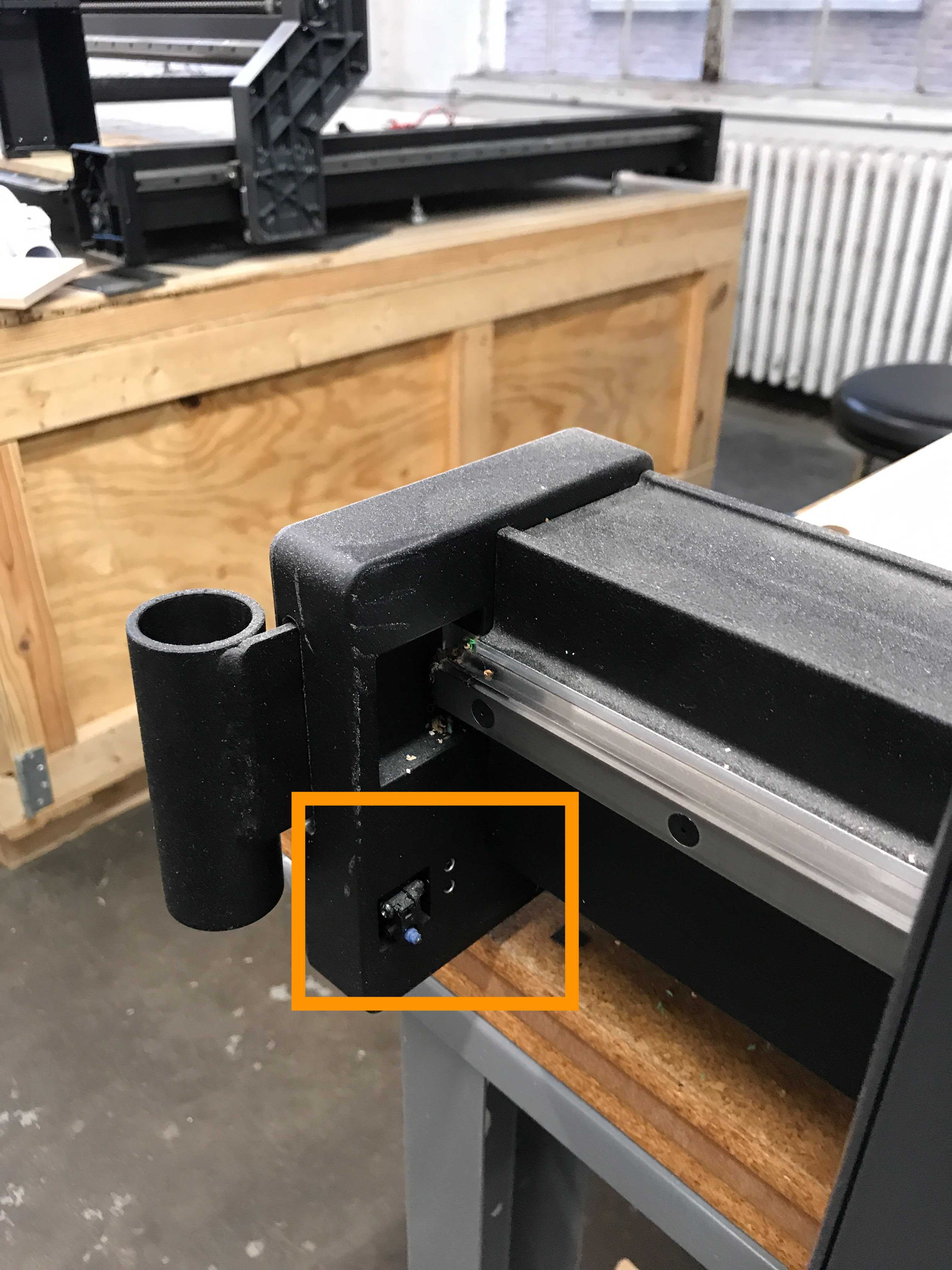 Y1 Homing Switches
Z Homing Switch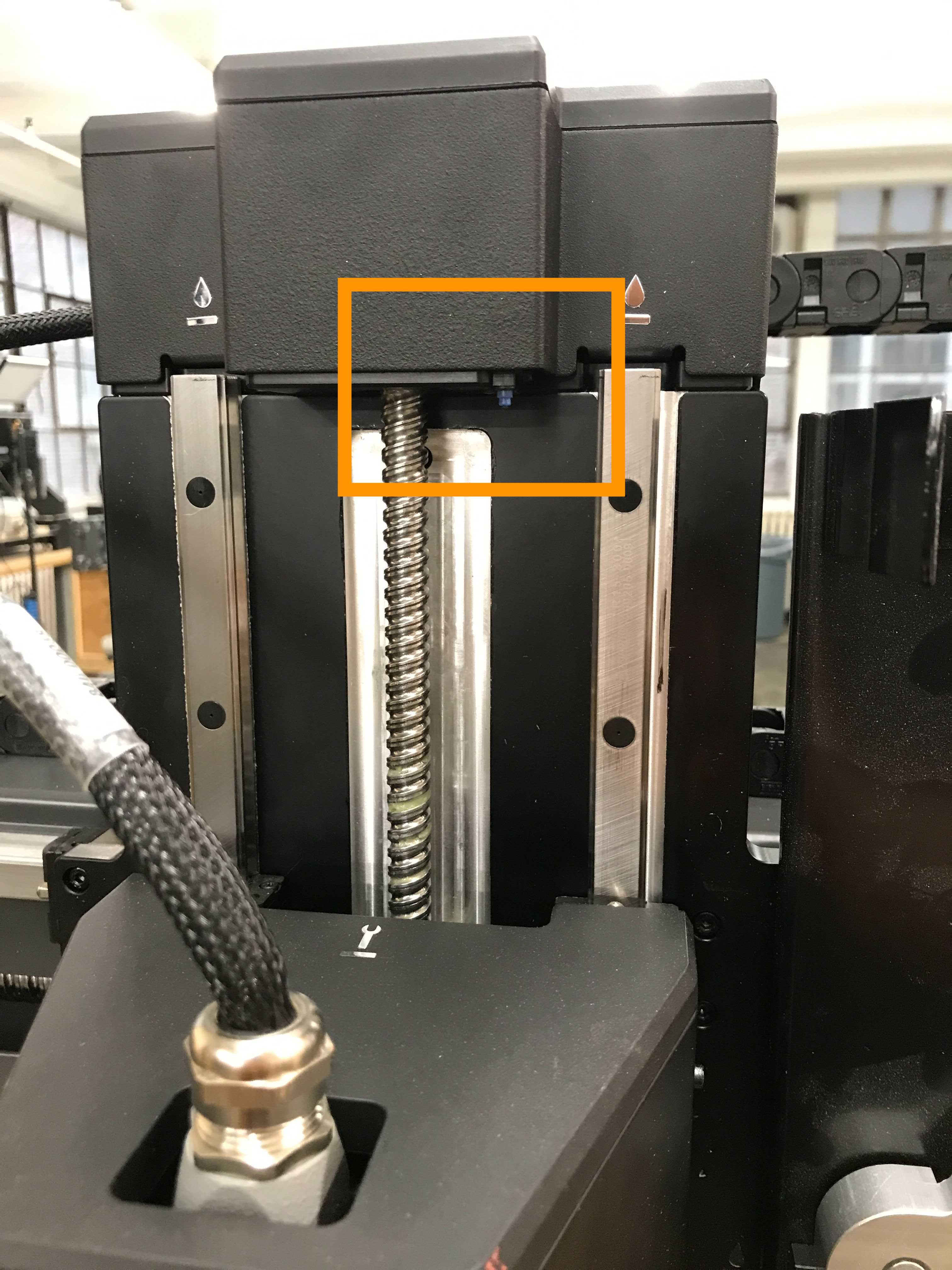 X Homing Switch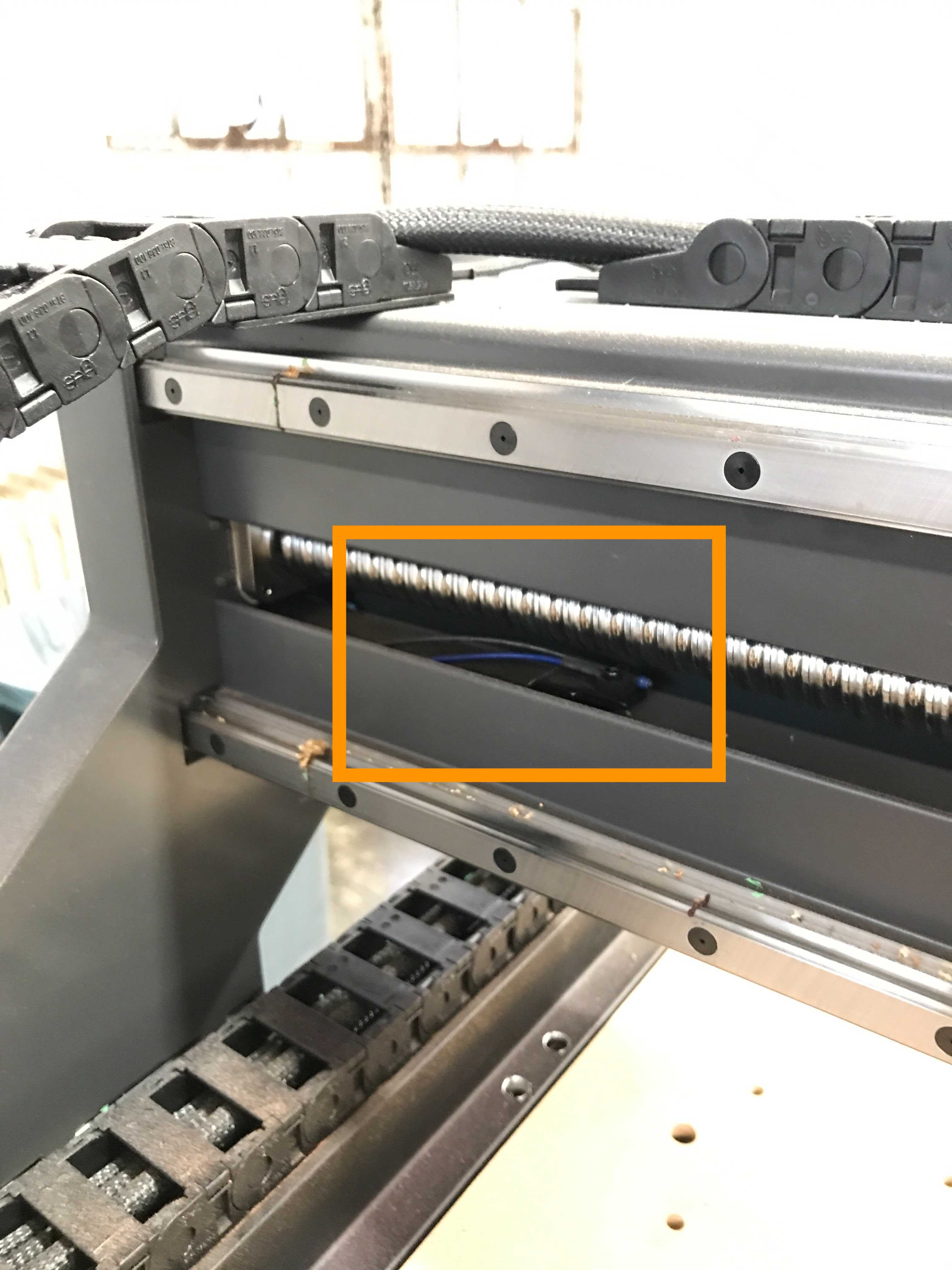 Check status of homing switches
If there are no obstructions, you'll then need to test the status of the homing switches through the machine inspector. Power on your machine and connect to your computer.
Open an Easel project and go to Machine > General Settings> Machine Inspector. There should be a section that says Homing Switches, with circles corresponding to the X, Y, and Z. If you press on the arm of a homing switch (blue button), the corresponding circle should turn green.
If they do not turn green, power off the controller and check the wiring is correct.
If any of the lights are green when the switches are not pressed, take note of which axis. Power off the controller and disconnect that switch then check the machine inspector once again. The light should report blank which indicates a defective switch.
If the Y homing is illuminated, it could be Y1 or Y2. You will have to isolate the two switches to see which is defective. Turn the controller off, unplug Y2 homing switch cable from the back of the controller, power on the controller. Check to see if the Y axis is still lit up; if it's still lit up then the Y1 is likely the defective switch. Also, check Y2 to be certain. Power the controller off, plug in Y2 and unplug Y1 homing switch. Check to see if the Y axis is still lit up; if it's still lit up then the Y2 is likely the defective switch.
Please reach out to Customer Success for questions or replacements via email to help@inventables.com