We have implemented a quote generator directly on our website to make the process easier for customers.
Note: This does not work for the X-Carve Pro machines, as they have a separate checkout process. Please email our customer support team with a full shipping address to receive one and tax exemption forms if necessary.
Please keep in mind, we are unable to offer Net terms/Purchase Orders directly to schools at this time. You would have to reach out to one of our educational resellers to get a PO going.
Simply add the items you would like to purchase to your cart and proceed to the cart page. From there, you should see a button that says "Request an Estimate":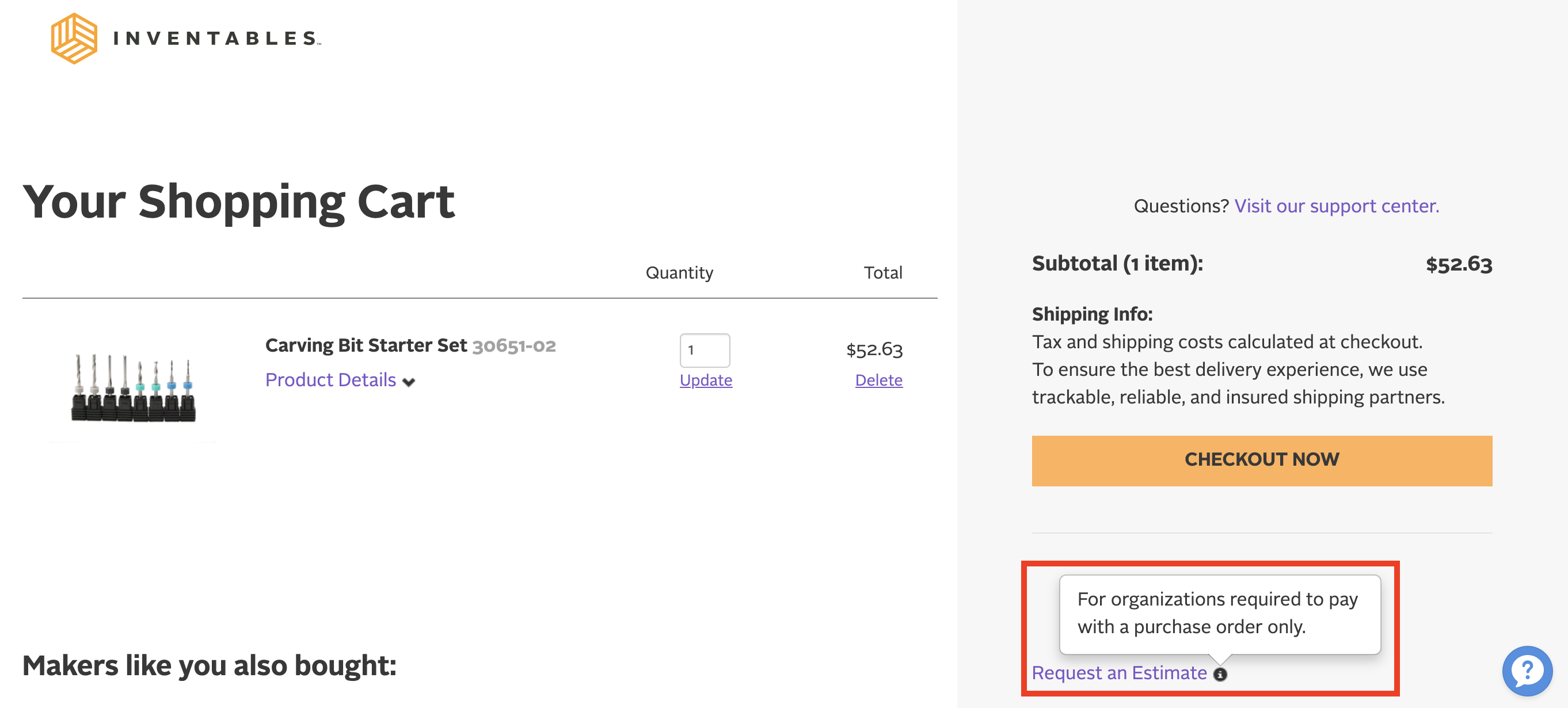 Click the link and enter in your shipping information and you will be provided with an official quote in a printable format.
Further Information:
How can I get a copy of your W-9 form?
Do you accept purchase orders?