Once you've added an element to the 2D design editor, you can adjust the overall depth using the slider in the "Cut" menu.
Here's an example of using shapes of varying layers of depth. Each square is a higher depth than the square below:
To create layers, you need to select your shape go to
Edit > Send backward
or
Send to back
depending on what you want the design to look like.
As you adjust the depth, notice the 3D view changes.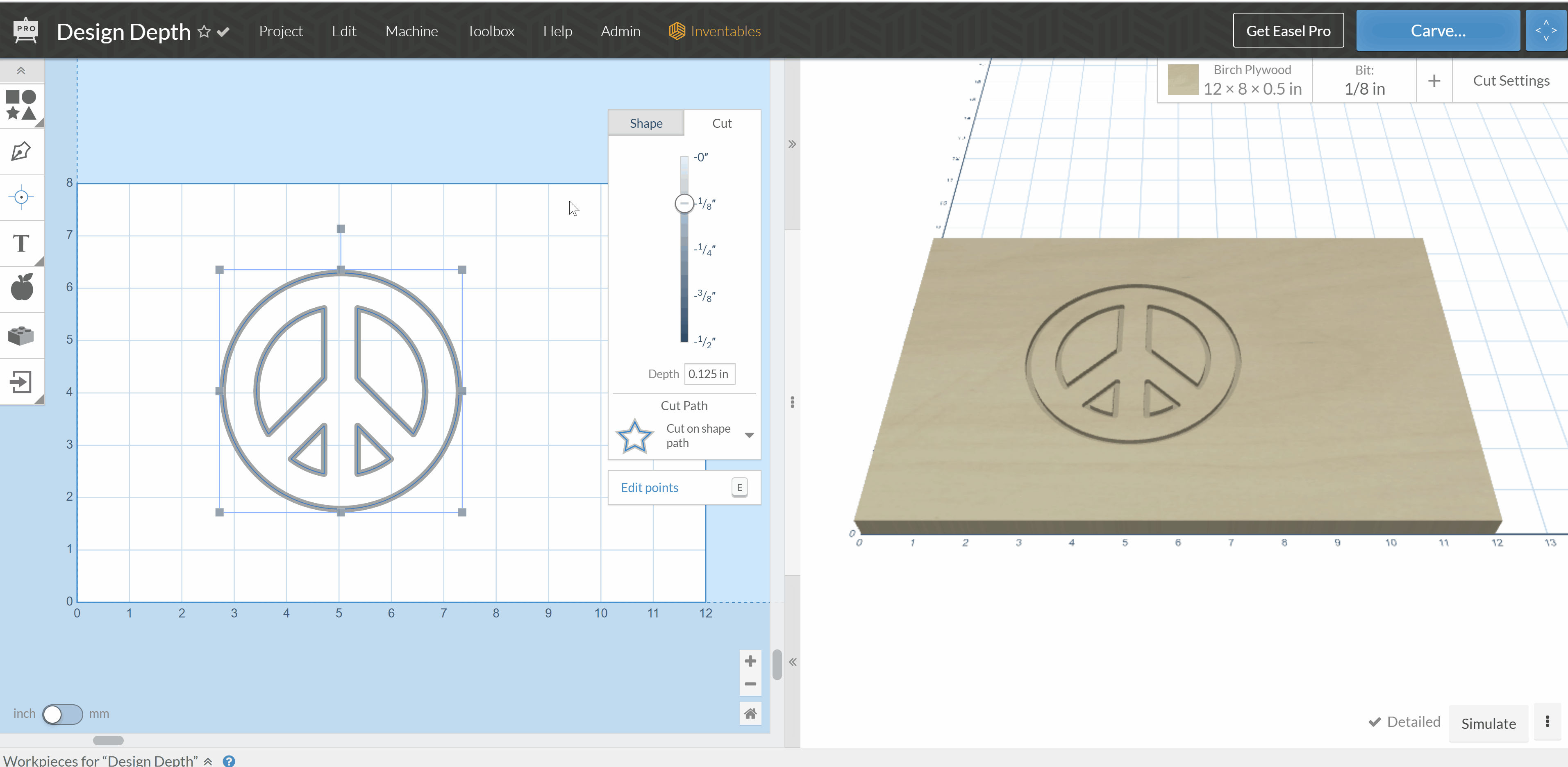 If your shape's depth goes all the way through your material, Easel will automatically add tabs for that shape. Tabs are small bits that extend from the shape and hold it in place. You can choose not to use tabs if you prefer.
If you have Easel Pro, you can use Add Depth to ensure your shape is cut all the way through:
You can also use the Cut menu to change the Cut Type. There are 4 cut options:
Clear out a pocket - "fill" type cut, will carve everything inside closed shapes
Cut on shape path - "outline" type cut, the center of the bit moves along the shape path
Cut outside shape path - "outline" type cut, the bit moves along the outside of the shape path
Cut inside shape path - "outline" type cut, the bit moves on the inside of the shape path
If you're having issues with the depth of cut, ensure your z-axis is squared and tuned properly: