Once you've added an element to the work area, you can adjust its depth using this slider. As you adjust the depth, notice that the 3D view changes.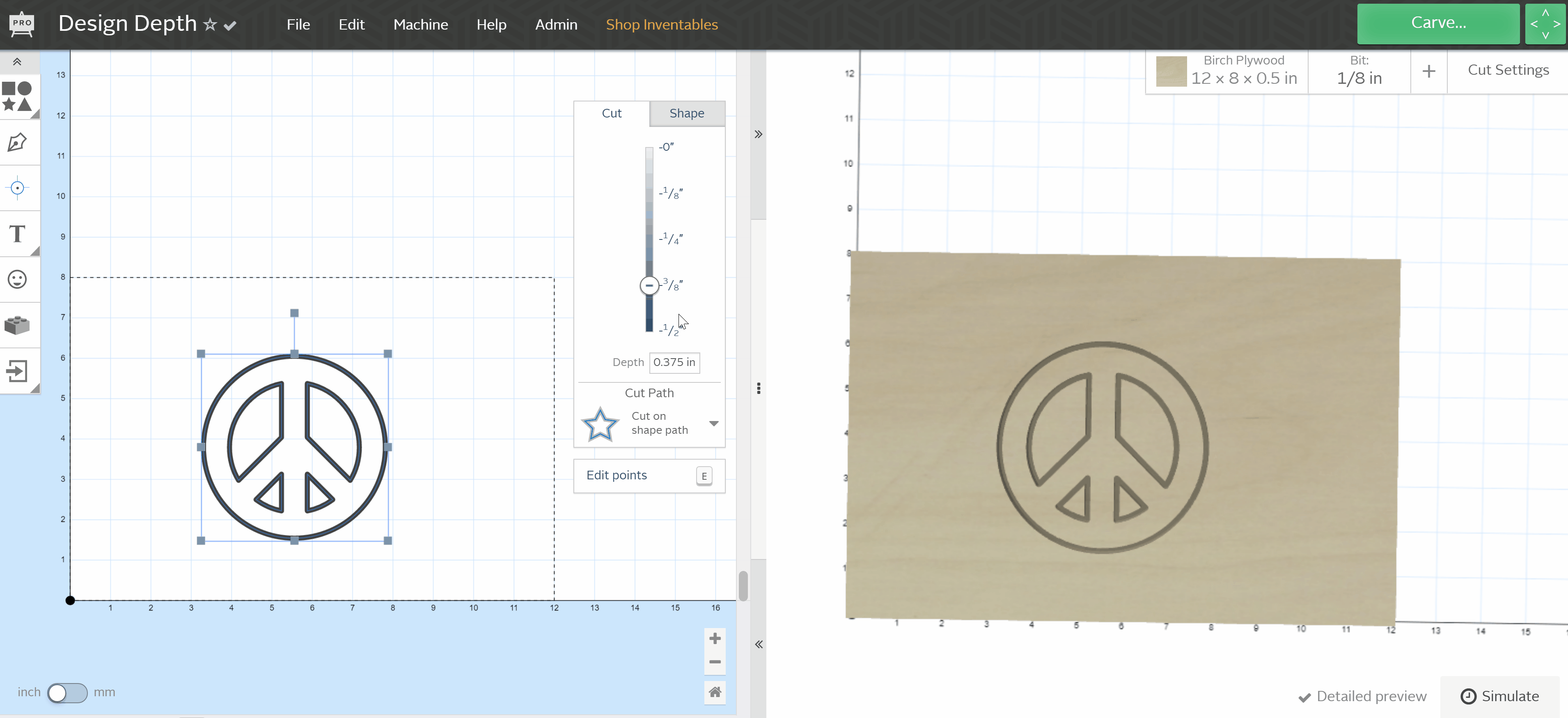 If your shape's depth goes all the way through your material, Easel will automatically add tabs for that shape. Tabs are small bits that extend from the shape and hold it in place. You can choose not to use tabs if you prefer.
You can also use this panel to change the shape from a pocket fill or outline.
Here's an example of using shapes of varying depths. Each square is a higher depth than the square below: