Easel makes it easy to create projects for carving. Let's check out some of the different tools in the design toolbar!

There are a few shapes you can add directly to your project. These shapes are a square, circle, triangle, and star. Click on a shape to add it to your project. Once your shape is added, you can adjust the size and cut depth.


You can also draw shapes with the Pen Tool. This tool allows you to draw shapes and edit points. We suggest reading more about how to use this tool to its full potential in the Pen Tool tutorial.
For squares, you can round out corners by selecting the shape and adjusting the "Corner Radius" as desired:
For other shapes, you can use "Edit Points" to round out individual corners: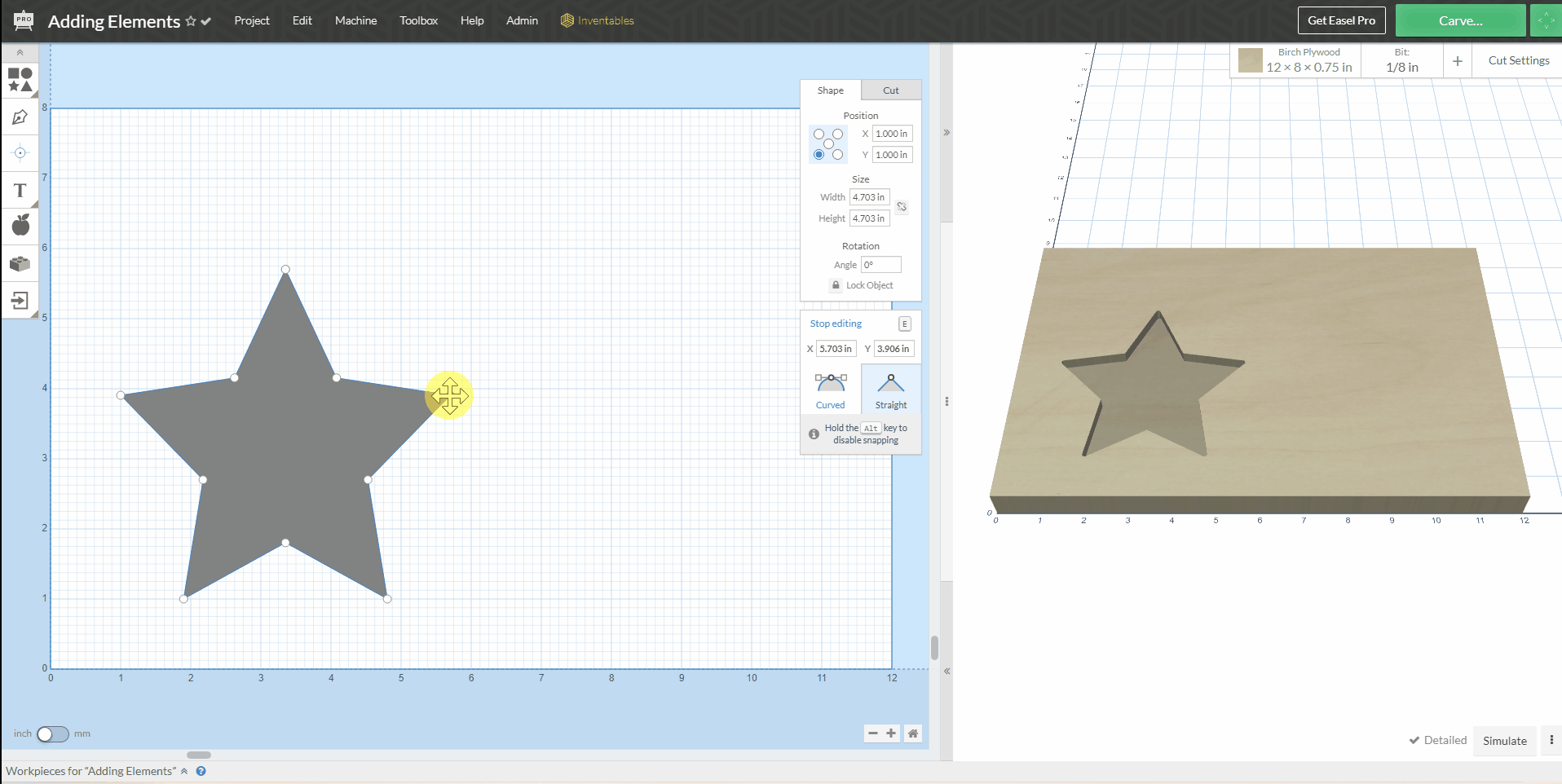 Designs are not just limited to images. We also make it easy to add text to your project! Click on the "Text" button in the toolbar, select your font, and the text will be added to your project. Double-click the text in the design pane to edit it.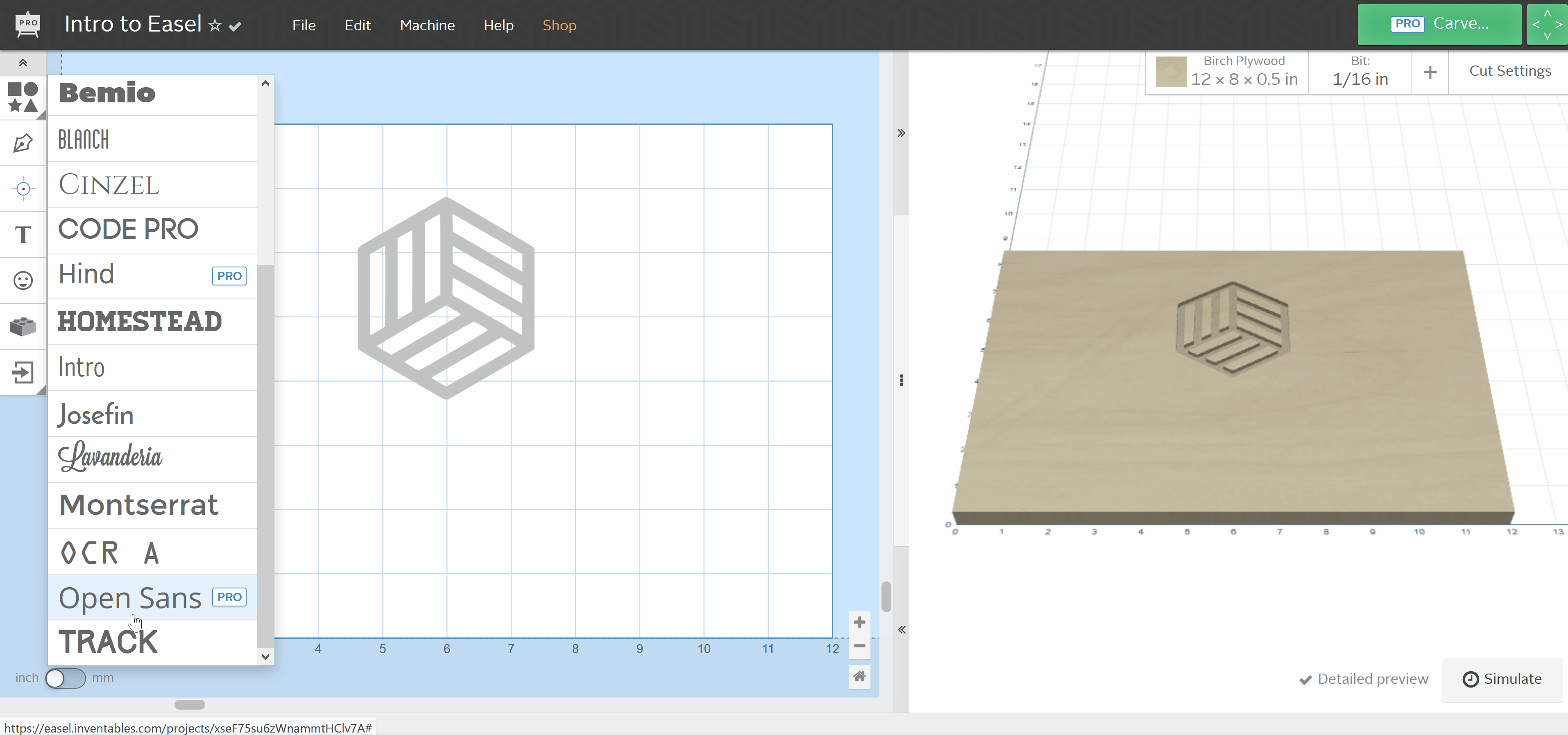 We have a variety of different fonts available, and you can always change the font once you've added your text in case you don't like the one you selected. Like the other design elements, you can adjust the cut depth and size once the text is placed into your project.


We also have a full image library, located in the "Icons" tab. All of the images in this tab are available to you for free. You can utilize these images for both personal and business use without purchasing additional licenses.




We recognize that not everything you want to design can be made with Easel. That's why we make it easy for you to import SVG, gcode, and image files.

If you have a graphics program like Adobe Illustrator or Inkscape, save your designs as SVG files and import them into Easel. You can also import gcode from various CAD/CAM programs (we recommend following our instructions for how to do this). We recommend Fusion 360 for people interested in learning complex 2.5D and 3D designs.

Users without access to these programs can import images into Easel. We have a detailed tutorial showcasing how to import images into Easel that are ready to carve!