Depending on your bit size, some of your design may not be carvable because the bit is too large to fit into some areas. That is why it is extremely important to look at the 3D preview before starting the job, especially if you change your bit size during the course of designing your project.

Uncarvable areas are shown in the 3D preview as red areas. For example, here we are trying to carve a narrow script font with a 1/8" bit. The thinner parts of the font, including the connecting parts between the letters, will not be carved out because the 1/8" bit cannot fit there.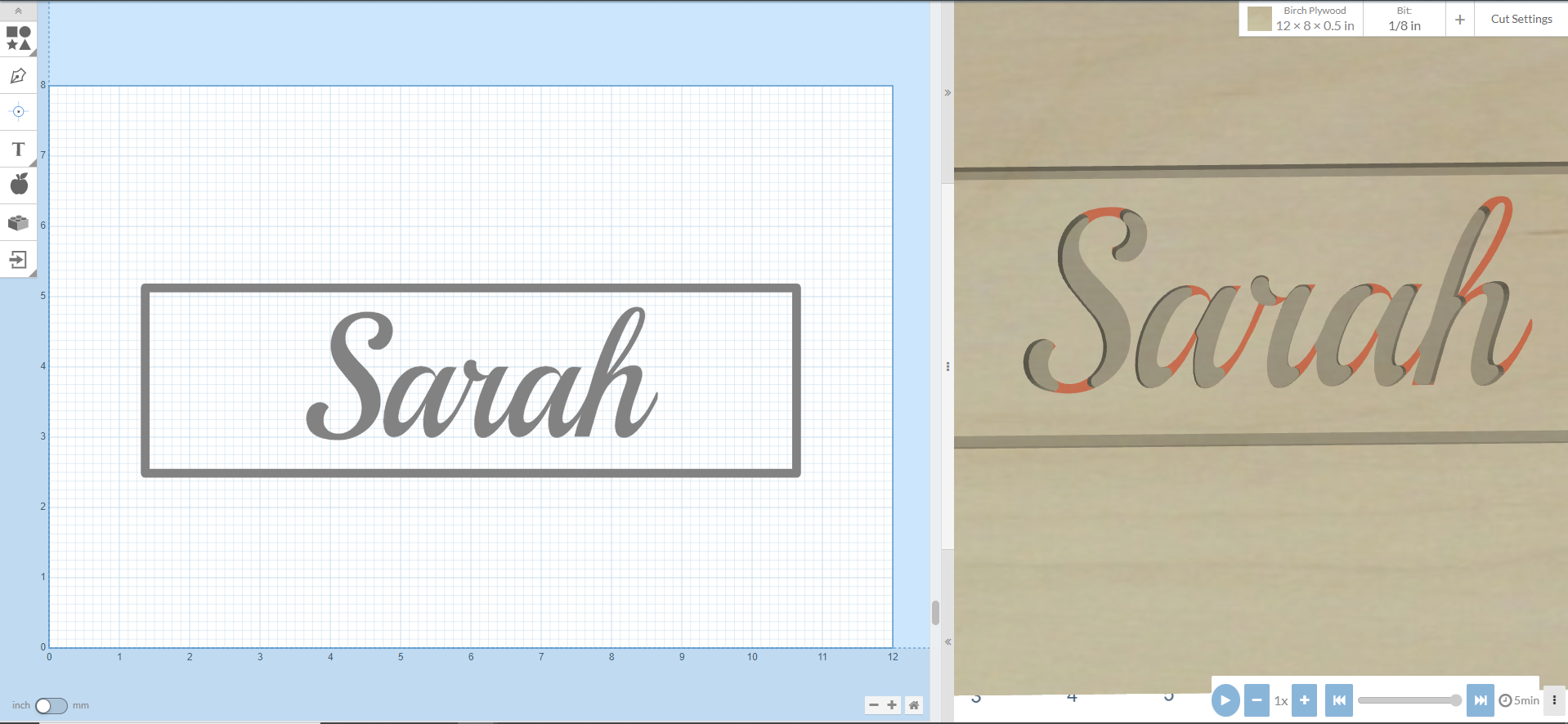 If your design shows up as red, there are a few choices you have in order to accurately carve your project. You can change over to smaller bit, so you can carve some of the more intricate details of your project. Keep in mind that this may alter the amount of time necessary to complete your carve.

Not every design can be carved with a smaller bit, though, and not everyone has access to smaller bits. In some cases, you can make your project bigger so it works with the size bit you have available.
You will know that you have made the right adjustments to your project when the red disappears from the preview pane on the right.
Related Articles: