If you select multiple objects at once, alignment tools will appear below the toolbar. Objects can be aligned vertically and horizontally.
If three or more objects are selected, Easel's alignment tools will give you the option to create equal spacing between them.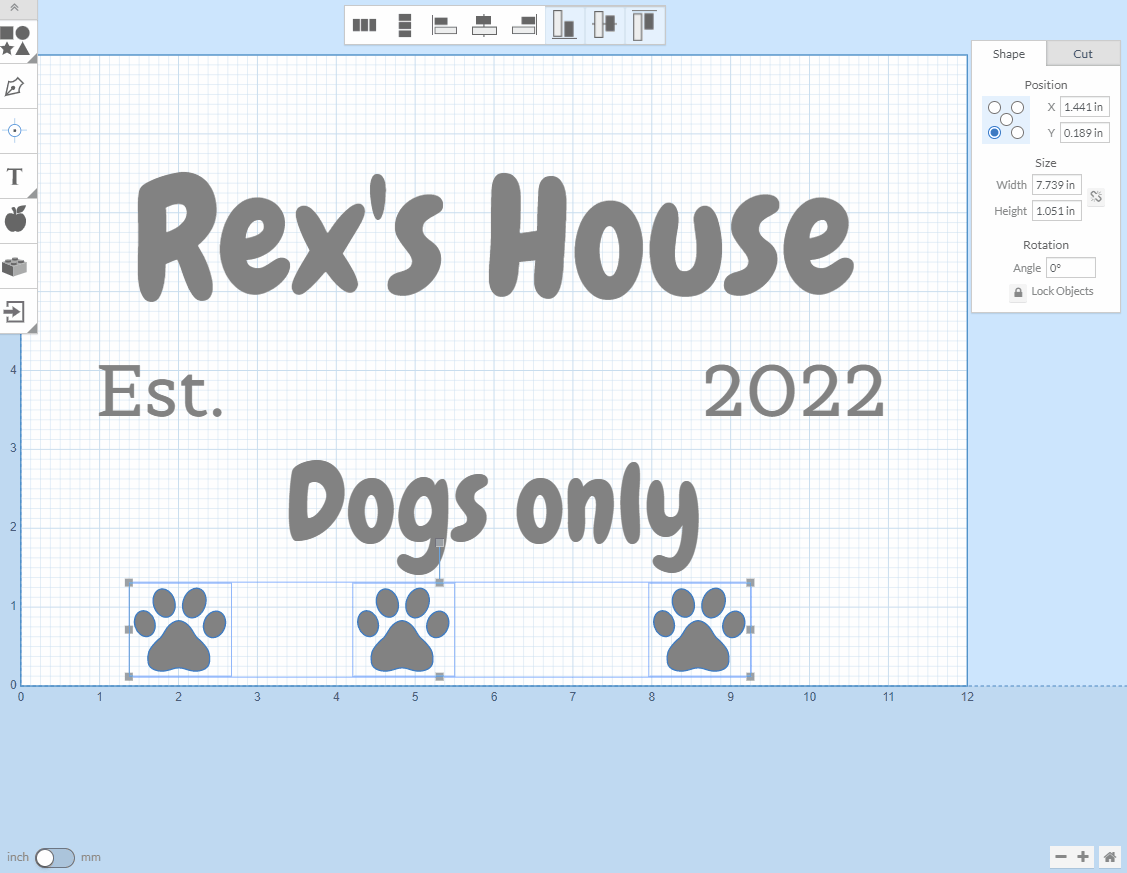 If multiple objects are selected, you can also combine them by selecting Combine under the Edit menu. You can also use the keyboard shortcut "Command+J" to combine. This is especially useful for objects that have separate elements.
You can also subtract shapes by setting them to a cut depth of zero and using the combine feature: