The "Simulate" button, found in the top right corner of the 3D design pane, allows you to get an estimated completion time for your project and visualize your toolpaths.
The time estimator helps determine how long your carve will take to complete. This feature updates concurrently with changes to your project. In other words, you can tweak the Easel settings and hit "Simulate" again for a new estimated time.
Taking the time to adjust small settings for your project can help you minimize carve times and complete your projects faster! For instance, let's say you're currently using a 1/8" bit. The example below shows how changing from a 1/16" bit to a 1/8" bit makes a huge difference in the carve time. Those are precious minutes you can use for more projects!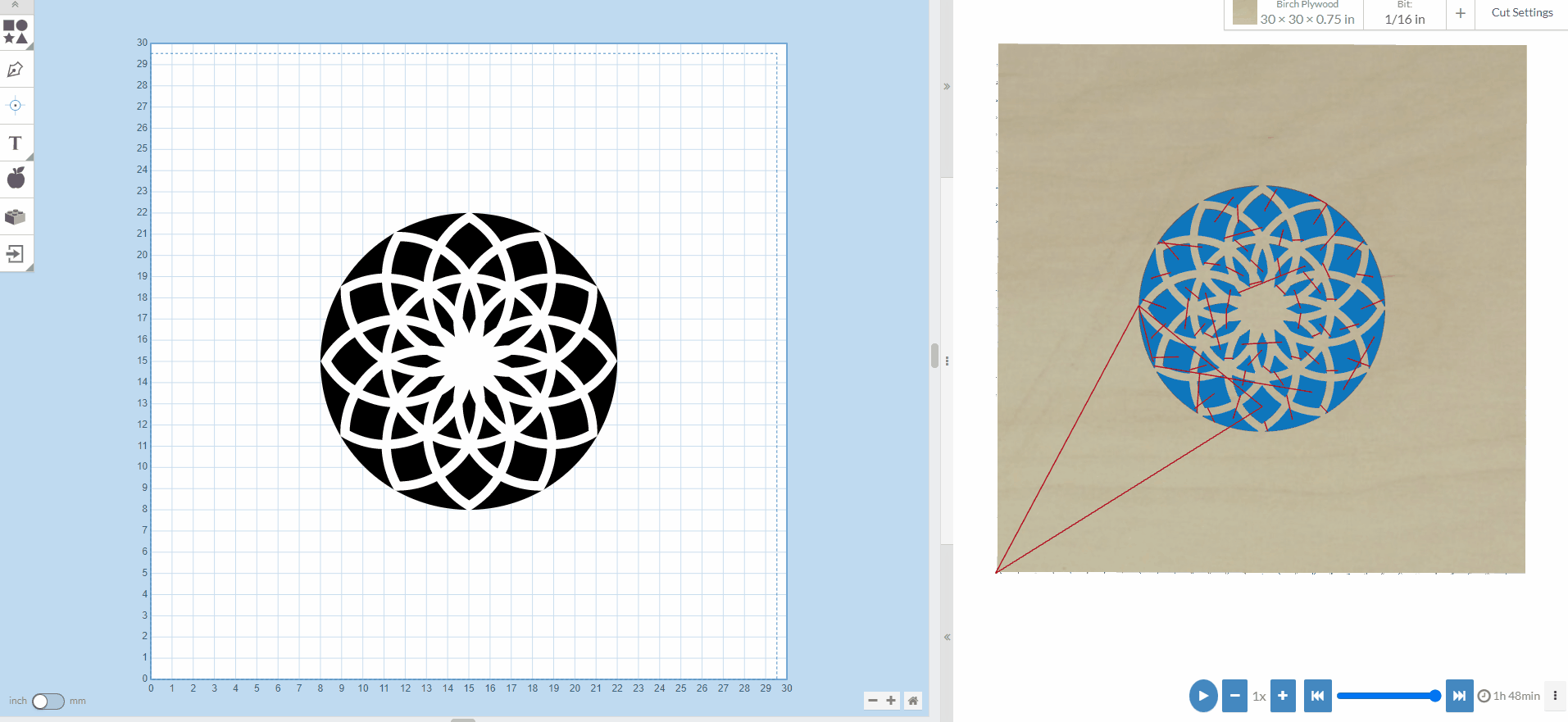 You can also try adjusting other Easel settings, such as material thickness or cut depth, and see how those changes affect your carving time.
Related Articles: